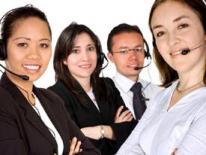 211 Answers, Please! is a free service that links District residents to government and community programs that can help.
Anonymous and confidential
24/7 access to social, health, and other services
Crisis intervention and referrals to mental health professionals
Referrals to food subsidy programs
Referrals for employment, job training, and post-secondary education
Information about health insurance and home ownership programs
Detailed explanations of who qualifies and how and where to apply
Assistance in 140 different languages
By phone: Call (202) 463-6211 any time, day or night.
Online: Search the online directory of participating service providers.