Families First DC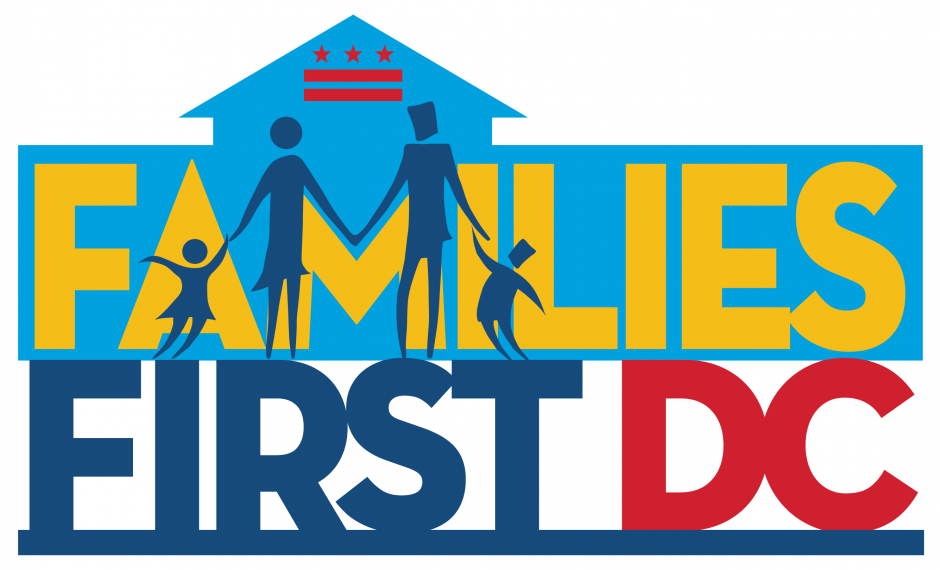 DC has embraced a family strengthening vision that is broader and bolder than Family First, and Mayor Muriel Bowser has reinforced that vision with a companion initiative: Families First DC. In her FY20 budget, the Mayor has proposed $4.75 million to fund ten Family Success Centers in targeted neighborhoods east of the Anacostia River, where approximately three-quarters of the children and families served by CFSA live. Mayor Bowser is investing in CFSA's long-standing prevention and early intervention work to an unprecedented level through the launch of a new city-wide prevention plan: Families First DC.
The goal for Families First DC is to:
Empower Communities - Place-based approach - neighborhoods, and families will create Family Success Centers to meet their specific needs.
Integrate Services –Centers will be uniquely designed by each community to facilitate access to existing government and community resources tailored to meet families' needs
Focus Upstream - Family Success Centers will focus on increasing protective factors and mitigating trauma - prevent crises through early engagement.
Families First DC Success Centers
Locations of the Families First DC Success Centers were selected based on social determinants of health data, violence prevention priority areas, and substantiated reports of child abuse and neglect. See the locations below:
Click here to view a map of the Families First DC Success Centers
| Ward 7 | Ward 8 |
| --- | --- |
| Benning Terrace/Benning Park | Woodland Terrace |
| Clay Terrace | Anacostia |
| Mayfair/Paradise | Congress Heights |
| Stoddart Terrace/37th St. | Washington Highlands |
| Benning & Minnesota Ave. | Bellevue |
Want to be involved in the decision-making process?
Each neighborhood will establish a Community Advisory Council which will consist of residents and stakeholders in the targeted community to determine the services offered at the Family Success Centers using a family strengthening model to increase protective factors, mitigate trauma, fill in gaps in services, and set families up for successful outcomes. Email [email protected] to get involved.
Tools & Resources