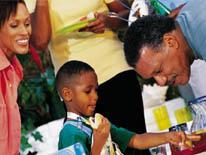 Welcome, CFSA foster parents.
This is the place where CFSA posts news and information, such as Family Link, to keep you informed and to support our partnership in serving children and youth. Watch this space for a growing list of materials.
If you have suggestions about information or resources you would like to have available here, email CFSA.