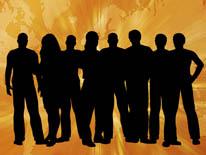 Currently, more than half the young people in District foster care are ages 12 to 21. To meet the needs of these youth growing up in the child welfare system, the DC Child and Family Services Agency (CFSA) provides an array of services with the goals of:
Giving these young people the same quality of preparation for adulthood that good parents give their own children and
Continuing to seek permanent homes and life-long connections for them regardless of age.
Youth in foster care can find out about services, activities, and other information especially for them.