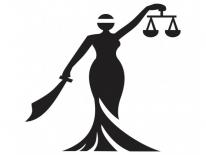 Office of Fair Hearings and Appeals Operating Status During COVID-19 Partial Telework Period
Due to the change in the District's operating status, the Office of Fair Hearings and Appeals will not be scheduling or holding any fair hearings from March 16 through April 27 or until such date as the Mayor determines that the District Government shall resume operations. The Child and Family Services Agency (CFSA) building is currently closed to the public. During this time, no faxed, hand delivered or mailed applications will be accepted. A link to the application can be found below. The form can be handwritten and scanned (cell phone photo of the form is allowable) or typed and emailed to [email protected] The deadline to request a fair hearing will be extended to 45 days after the end of the Public Health Emergency. The time period for a Fair Hearing to be held after a request is received, is also extended to 45 days after the end of the Public Health Emergency and CFSA resumes regular operations. For any questions or concerns related to fair hearings, please contact Tamara Rutland, Fair Hearings Coordinator, during business hours at 202-213-9590. The phone and email will be monitored and responded to within 24 hours or the next business day.
Estado operativo de la Oficina de audiencias imparciales y apelaciones durante el período de teletrabajo parcial de COVID-19
Debido al cambio en el estado operativo del Distrito, la Oficina de Audiencias Imparciales y Apelaciones no programará audiencias desde el 16 de marzo hasta el 27 de abril o hasta la fecha en que la Alcaldesa determine que el Gobierno del Distrito reanudará sus operaciones completas. El edificio de la Agencia de Servicios para Niños y Familias (CFSA) está actualmente cerrado al público. Durante este tiempo, no se aceptarán solicitudes en persona o faxes, ni se recibirá correo. Si tiene una solicitud para solicitar una audiencia imparcial, envíela por correo electrónico a [email protected] Para cualquier pregunta o inquietud relacionada con las audiencias imparciales, comuníquese con Tamara Rutland, Coordinadora de audiencias imparciales, durante el horario comercial al 202-213-9590. El teléfono y el correo electrónico serán monitoreados y respondidos dentro de 24 horas o el siguiente día de negocios.
Fair Hearings Process
The Fair Hearings process provides an opportunity to get an impartial review of an agency decision that an individual does not agree with. Situations that are eligible for a fair hearing include the following:
An applicant for, or recipient of, an adoption, guardianship or grandparent/close relative caregiver subsidy who wants to appeal a decision by CFSA to deny, reduce or terminate the subsidy;
A person identified in the Child Protection Register who wishes to appeal a finding by CFSA of abuse or neglect (Except in court cases involved in a fact-finding hearing or criminal trial);
An applicant for a foster home license or a licensed foster parent who wishes to appeal a decision to deny, modify, suspend, convert, revoke or take another action concerning the application or license (Note: there is no right to a fair hearing concerning decisions made for temporary license); and
A foster parent who wishes to appeal a decision to have a foster child removed from his or her home.
To request a fair hearing, complete the fair hearings request form. Then, submit your completed form via email to [email protected] For more information, see the links below or call (202) 724-3748.
Proceso para las audiencias imparciales
El proceso que se sigue para las audiencias imparciales ofrece la oportunidad de que se realice una reevaluación imparcial de la decisión de una dependencia con la que una persona no está de acuerdo. Entre las situaciones que satisfacen los criterios para que se celebre una audiencia imparcial están las siguientes:
un solicitante o beneficiario de un subsidio de adopción, tutela, o cuidado de un menor por parte de un abuelo o pariente cercano, que apela una decisión de la Agencia de Servicios para el Menor y la Familia (CFSA, por sus siglas en inglés) de denegar, reducir o cancelar el subsidio;
una persona identificada en el Registro de Protección de Menores que desea apelar una determinación de la CFSA de maltrato o descuido (salvo en los casos judiciales implicados en una audiencia de esclarecimiento de hechos o un juicio penal);
un solicitante de un permiso para una casa o padre de crianza autorizados que desea apelar una decisión de denegar, modificar, suspender, convertir, revocar o tomar otra medida en relación con la solicitud o el permiso (importante: no se tiene derecho a una audiencia imparcial en relación con las decisiones tomadas para los permisos temporales); y
un padre de crianza que desea apelar una decisión de retirar a un hijo de crianza de su hogar.
Para solicitar una audiencia imparcial, llene el formulario de solicitud correspondiente y envíelo por correo electrónico a [email protected] Para obtener más información, visite los enlaces siguientes o llame al (202) 724-3748.
Related Content:
Service Contact:
CFSA
Contact Email:
[email protected]
Contact Phone:
(202) 724-3748
Contact Fax:
(202) 727-5750
Contact TTY:
711
Office Hours:
Monday to Friday 8:15 am to 4:45 pm
Service Location:
GIS Address: 200 I Street, SE
City: Washington
State: DC
Zip: 20003