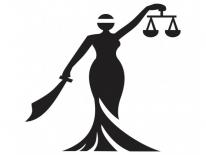 The Fair Hearings process provides an opportunity to get an impartial review and finding. Some examples of situations where people could request a fair hearing are the following:
A parent involved in an investigation or case doesn't agree with decisions CFSA is making.
A guardian ad litem wants an independent review of actions CFSA took on behalf of a child or youth. Youths age 14 or older can request a fair hearing for themselves.
Foster parents want to appeal removal of a child from their home.
A person wants CFSA remove his or her name from the Child Protection Register.
To request a fair hearing, complete the fair hearings request form. Then, submit your completed form via email to CFSA Fair Hearings. For more information, see the information below or call (202) 724-3748.